Air starter A16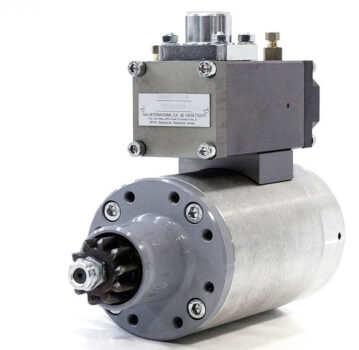 The type A16 air starter is generally used for starting internal combustion engines of an approximate rating of up to 300 kW (400 HP), although the suitability depends, in practice, on the engine capacity, number of cylinders and the ratio of the driving pinion to the flywheel ring gear.
The A16 is usually supplied with an external oil lubricator, pinion and flange.
Its reduced size allows the installation in reduced spaces.
They are successfully used in emergency generating sets, motor pumps, auxiliary ship engines, forklift or other industrial vehicles.