Air starter A45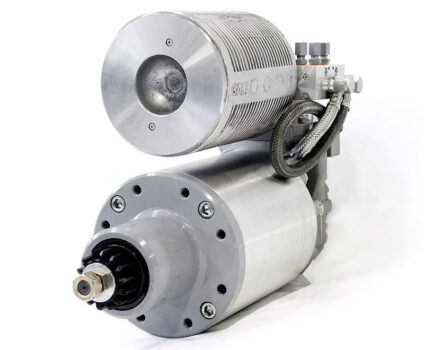 The type A45 air starter is generally used for starting internal combustion engines of an approximate range of ratings of 1100 to 4400 kW (1500 to 6000 HP), although the suitability depends, in practice, on the engine capacity, a number of cylinders and the ratio of the driving pinion to the flywheel ring gear.
The A45 is usually supplied with an external oil lubricator, pinion and flange.
Its high torque and resistance to the adverse atmosphere conditions (saline, humidity, extreme temperature) make him the most reliable starter to install in power plant gent sets, gas turbines, propulsion engines, heavy-duty diesel engines.